When I first learned about public domain photos, ebooks, and even online games it was party time for me. I was absolutely ecstatic that I could use beautiful and even historic images without having to pay any money for them. I could use the images in photo-editing projects or even in school course curriculum I wanted to make some day for my kids as well as for others to enjoy.
I could use historical photos such as this very popular one of George Washington on products for sale, free coloring pages (after I outlined the painting in Photoshop) or to use in pamphlets to help promote my historical lessons. The list goes on and on, and so does my excitement about public domain photos and resources.
With some public domain photos there are rules and credit requirements, with many others including the ones I prefer to use are 100+ years old and have no rules of credit referrals and especially no stock image fees! Wahoo!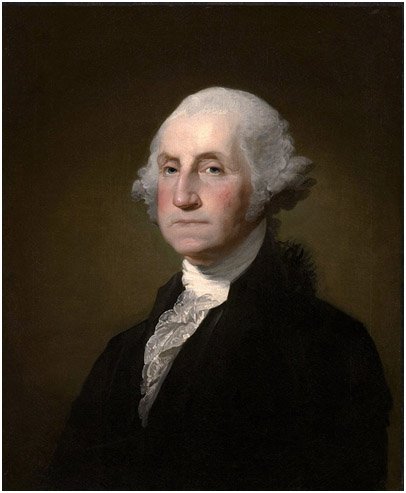 What are some things one can find in the public domain?
Historical and famous paintings that can help a teacher create their own curriculum.
Thousands of photos to place on products for sale.
Maps of all sorts, aerial, travel, political, historical, etc. for personal or commercial use.
Old and retired games a person can post to their website to keep visitors around longer.
Audio books to enjoy and share with friends and family.
Text books including the Geneva Bible!
For example I have posted to one of my websites the classic 1990 Oregon Trail PC Game and even the old classic Ms Pac-Man! These are both in the public domain, free for use among many other fun classic games.
I get a kick out of history, geography and plant identification, so the options to me for my own personal hobby website, Surviving the Oregon Trail is nearly unlimited. Only on few occasions do I purchase a professional stock image for marketing purposes or to help beautify and enhance my website visitors experience. Other than that I mostly use old beautiful and resourceful public domain images on that specific website.
If only I had enough time in the day to post more free games on my site and make endless curriculum series using all historical images I find, or make map activities using all the public domain maps available. There are even vector public domain maps that allow you to hide unwanted layers such as text or notes, or even resize with ease. I get excited just thinking about it. See how big a party we could have with public domain? There is simply way too much fun things one can do with all these awesome resources!
On the downside a part of me as a graphic designer loathes knowing there are so many free images out there because maybe it makes selling images more difficult. Nah! I'm comforted because I know people will always want new things or they'll make new things themselves and need help marketing them. So stock images and custom graphic design services will still be very popular and sought after regardless of all the freebies available out there.
A few images in particular that has been a favorite for many people is the US Bill of Rights and the US Constitution. Again these are free images in the public domain for most anyone to use.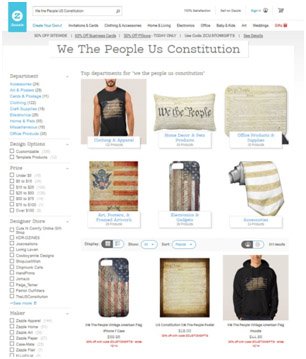 Take a look around, many people are using these photos for various commercial uses and many other people are purchasing the products from them. You can also do a Google search for products with the Bill of Rights or US Constitution and find many, many more items available for sale.
With all the products out there I have to admit I was surprised to sell some of my own using the same images. I would have thought there was way too much competition for selling products with this popular image, but I was wrong. People still buy products with the US Constitution and Bill of Rights from me, and many other stores online and in the retail chains.
If you're interested in creating products that show historical events then give it a try! The photos are free and if you use Zazzle.com or Cafepress you can sell them in your own store online for free as well!
Another idea to consider, so that you stand out from the rest is to research the options, and consider giving your products a unique touch. Perhaps a different background color, or no background color at all. For instance check out this shirt, the designer took the background out so that it would look good on any light colored t-shirt. Or this product, the designer combined the US flag with the Constitution giving it a very grungy patriotic approach.
So where is this public domain?
I find a lot of public domain images at UnSplash.com, wikipedia.com, archive.org and creativecommons.org but there are other websites that share public domain resources as well. Please check your countries laws on public domain usage, especially if you are not a US citizen. Some countries have differing laws about public domain resources so check them out, just in case.
Here are a few more helpful resources regarding the use of public domain.
Lesson Activity: Fade and Blend
Find some great stock photos that you would like blended together. Like an animal or person and then find and save a beautiful background, like a sunset photo. Next use your Photoshop to reduce the opacity of the main character and move it to the side slightly. Erase the sides with a soft brush. You can add some inspirational text or Bible verse for a nice final touch. Save your photo with a new name and don't forget to give credit for the stock providers whenever possible.
You can use the video below as a guide.
The Free stock images I used in the video are:
https://unsplash.com/search/flag?photo=-ph1Fqhx5Ko
https://unsplash.com/search/photos/child-usa-glasses
https://upload.wikimedia.org/wikipedia/commons/7/79/Bill_of_Rights_Pg1of1_AC.jpg
We'll learn how to turn your new photo creations into actual products for sell in up-coming courses!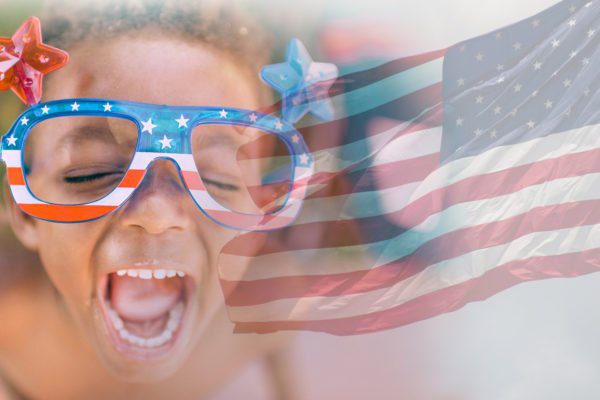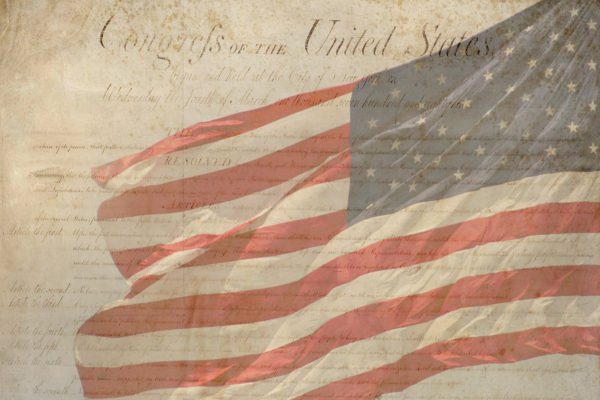 Daily Activity Challenge: Every day for the following week choose at least 2 different stock images or images from the public domain and practice blending them together in order to make a new image. Feel free to do more than one new image per day if you are enjoying your time! Also, you want your images to be as big as they can possibly be. So don't resize them in a smaller size unless you want to share a copy with friends or family. The larger files sizes can later be used when creating actual products like gift cards, stamps or mugs!
Don't forget to save your edited images using a different name each time.